9 Steps to an Inviting Holiday Home
December is a busy month with holiday shopping, cookie baking, gift wrapping, holiday travels and Like some you may even be serving as host this year.
Getting your home ready for the holidays may seem overwhelming because you want it to look beautiful and make everyone feel welcome and comfortable.
Follow these tips to freshen up your home.
Step 1: Make a Checklist (or Two)
Whether you are naturally organized or a last minute planner a checklist will be a savior this holiday season. Here's just a few you that might come in handy.
Shopping Lists – Don't forget any food or supplies
Gift lists – Make sure everyone gets a gift no matter how big or small
Guest Names – perfect for seating arrangements and name cards for the holiday dinner
Sleeping Assignments – Make sure everyone has a home away from home, even if it's the couch
Contact Info – Update your phone or address book with contact information for all your guests. This will help you organize your invites, follow up thank you's or just to keep in touch during your holiday gathering
Reservation Planning ¬– Looking to make dinner reservations, or buy tickets to local events over the holidays, plan ahead to ensure you book them in time, especially if it's for a large party
Headcount Kids – If you will have kids on hand this holiday season keep a head count both for safety (think Home Alone!), activity planning, and keeping the pantry stocked with plenty of drinks and snacks
Wine List ¬– For those adults attending your holiday party make note of the preferred wine, you may need to pick up a few different bottles and varieties and make sure you have the right style glasses for serving
Step 2: Create a Festive Entry
The last few months have given you plenty of opportunity to create a festive front entry, and December is no exception. But this time clean up the pumpkins, indian corn, and any Halloween stragglers and make way for festive holiday wreaths, poinsettia's, garland and lights to create a beautiful and welcoming entryway.
And when it comes to holiday décor, this is a great time to weed out what you don't use and organize what you do use for next year.
Step 3: Prepare for Guests & Traffic
As a holiday host you will have plenty of guests and extra foot traffic over the next couple weeks. Plan ahead to keep your home clean and organized.
To plan for extra guests clean up your mudroom and/or front entryway. Clean out your coat closets so you have plenty of room to hang things, or place a coat rack by the front door so people have a plan to hang their items. Consider placing storage bins or baskets near the front door as well to collect hats, gloves, and scarves. A decorative basket is also a handy place to store car keys so they don't get lost among the shuffle.
With more traffic comes wet, snowy or muddy feet (depending on where you hail from). Whether you have stone, tile or prefinished wood flooring in your entryway give it a good cleaning, then place a small weatherproof rug in the main walkway. This will absorb the dirt and water to prevent damage to your flooring. A boot tray is also a great addition to the front entryway.
If your entryway allows for it, consider having some snacks, fresh cider, or wine available at the front door to greet guests when they arrive.
Step 4: Attend To your Guest Rooms
If you have guests staying at your home take the time to freshen up your guest rooms. Add a personal touch with festive colors and seasonal décor, framed photos and books or magazines to enjoy during downtime. Decorate with pine cones and garland, or seasonal candles that will make the space look beautiful and make it smell fresh too.
To keep things organized for bathing, consider giving each guest their own color for towels and wash clothes. And make sure there is a trash receptacle, and a hamper for dirty clothes.
Step 5: Be Technology Friendly
The holidays are a time for families to get together, but no doubt there will be many who still want a wi-fi connection, and to keep their devices plugged in, or if they are the lucky recipient of a new device, they'll want to start using it right away. Consider printing small cards with the wi-password information and having them available. And keep a small bin filled with android and iphone chargers (don't forget iphone4 and iphone5 have different style chargers) so people can plug in anytime. Or keep your charging station close at hand to charge multiple devices at once.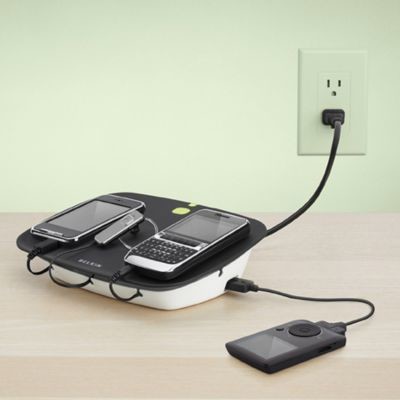 Step 6: Restock the Shelves
With a house full of guests you want to make sure you have plenty of beverages and snacks on hand. There is an abundance of rich meals being served over the holidays so be sure to restock your pantry with healthy snacks too, and keep them easily accessible.
If your home is home to a Keurig stock up on coffee, tea and hot chocolate, and consider buying disposable coffee mugs if you want to cut back on dishes – just make sure they are recyclable to do your part for the environment this holiday season. If you are using glasses consider labeling them so people can easily keep track and use the same glass throughout the day (this is especially handy if you have little kids around).
Don't forget to stock up on household supplies like garbage bags – great for picking up holiday wrapping paper. Place plenty of boxes of tissues in every room of the home so they are always within reach. And don't be afraid to pick up some incidentals, like toothbrushes, in case someone forgets.
Step 7: Spring Cleaning Early
Before your guests arrive your home will need a good "spring cleaning". Wipe down cabinets, tidy up every room of your home, dust those hard to reach areas you might not get to every week (i.e. ceiling fans, curtain rods). If you are too busy for this kind of clean up don't hesitate to call in the professionals. A professional cleaning crew can do clean up your home in a few hours and you can consider the investment a personal gift to yourself!
If your hardwood flooring needs to be to be refreshed you can do that with a good cleaning. You can do that anytime leading up to your holiday gathering. Try to avoid harsh chemicals and waxes which can eat away at the finish, and/or create build up, making it difficult to refinish the floor later on. If your floors are in need of a little more attention and need to be refinished, plan to refinish do it at least two weeks prior to your first holiday event. The refinishing process can create odors, and you want to give those plenty of time to dissipate. Carlisle Prefinished wood flooring can be touched up in a matter of hours, often with no sanding required. This makes it super easy to touch up your floor in no time.
Step 8: Keep it Cozy
Making your guests feel welcome means creating a cozy environment where anyone can curl up and get comfortable so fluff your pillows and add some cozy blankets. If you have a fireplace or a woodstove make sure you have fresh, dry wood, ready to use. This is a great way to warm up your home especially after a long day of skiing, snowboarding or sledding.
Step 9: Take a Time Out
With all the holiday planning, cleaning, and set up don't forget to take time for you and your family. Preparing for holiday gatherings can be stressful, and you don't want to be frazzled when the big day arrives. Take time prior to your event and schedule a message, a hot bath, a glass of wine – or better yet, all of the above.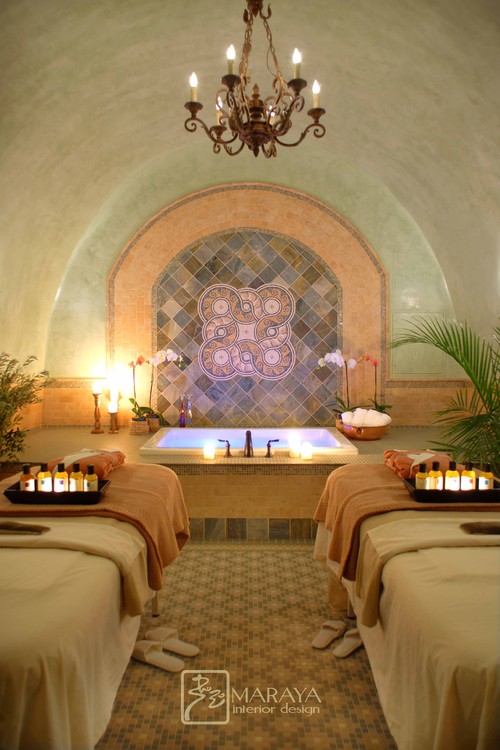 What are you doing this holiday season to get ready for your guests?